Posted on Wednesday, June 16, 2021 08:30 AM
COVID-19 Visitor Policy update set to ease restrictions June 16
NORTHUMBERLAND COUNTY, Wednesday, June 15, 2021—An update to Northumberland Hills Hospital's COVID-19 Visitor Policy has been approved with input from front-line staff, physicians, screeners and members of our Patient and Family Advisory Council.
Effective tomorrow (Wednesday, June 16), in-person visiting hours at NHH will return to 12 hours/day (8AM to 8PM), for inpatient units, similar to the practice introduced in the fall of 2020.
Visiting...
Posted on Monday, June 07, 2021 11:15 AM
Are you looking for a fun and rewarding summer job? Do you love being outdoors? Do you have exerpience wokring with childern? If so, working at the YMCA Northumberland's Summer Day Camp provides you with a rewarding opportunity to gain experience in a day camp setting. We are looking for enthusiatic, creative, responsible and caring individuals to join our camp staff team. For more information, please refer to the following link at the bottom of the page. Please sumbit your letter of application,...
Posted on Monday, June 07, 2021 11:00 AM
FOR IMMEDIATE RELEASE
Province supports mobile COVID-19 vaccine clinic coming to Northumberland
NORTHUMBERLAND COUNTY – Thursday, June 3, 2021 - An additional mobile vaccination option will be coming soon to Northumberland County.
To help provide local residents with additional access to COVID-19 vaccine, a new mobile vaccination clinic is being introduced to bring vaccine directly to residents. This approach is part of the Province's vaccine rollout and has proven beneficial in hotspot communities....
Posted on Tuesday, June 01, 2021 04:00 PM
Please be advised that Ontario Provincial Police have arranged for a firearms training scheduled for June 8th, 2021 starting at 8am at the Ogden Point quarry in Colborne.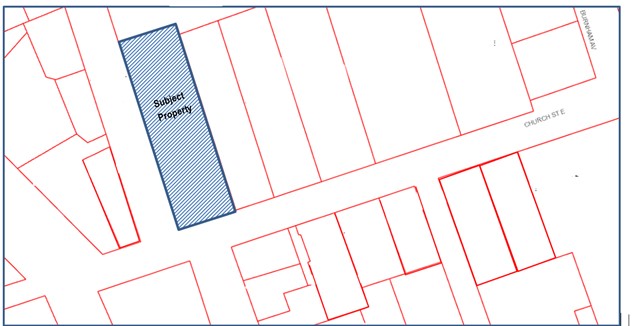 Posted on Friday, May 28, 2021 09:00 AM
Notice of a Complete Application & Public Meeting
Concerning an Official Plan Amendment and a Zoning By-Law Amendment
D09-ELE-01-21 and D14-ELE-06-21
TAKE NOTICE that the Council of the Corporation of the Township of Cramahe has received a complete application for an amendment to the Township of Cramahe Official Plan and the Township of Cramahe Comprehensive Zoning By-law No. 08-18, as amended, and is notifying the public in accordance with Sections 22 and 34 of the Planning Act.
AND...